Local Interest
Things To Do / Places to See while Visiting State College
Wineries
350 Houser Road, Centre Hall, PA 16828
The winery is located off route 45, three miles east of Boalsburg. Wines are available for retail sales on the premises: Tuesday through Friday from 1:30 pm – 5:00 pm; Saturday from 10:00 am – 5:00 pm; and Sunday from 12:30 pm – 4:00 pm. The winery is closed on all major holidays.
Phone: 814.466.6373
Museums
Penn State University, 501 ASI Building, University Park, 16802
Houses the insect and related arthropod collections of the Pennsylvania State University. The Frost Museum is a vital university facility, as a biodiversity library, repository for research materials, and as a research center. In addition, the Museum serves a valuable educational function by making insect biodiversity accessible to the general public through displays for the casual visitor, and formal educational visits for school groups and other interested organizations. Located at the Head House III, located on Curtain Road on the University Park Campus about half way between Shortlidge and Bigler Roads. The Museum is across the street from the new Food Science Building and Penn State Creamery. A public display area is open to the public during the week, Monday through Friday, 9:30 am until 4:30 pm. Please call ahead during Penn State's winter and spring breaks as the museum may be closed during those times. Phone: 814.863.2865
The Matson Museum of Anthropology
Penn State University, 409 Carpenter Bldg., University Park, PA  16803
The museum welcomes visitors to learn about the field of Anthropology through displays of unique specimens from around the world. The Matson Museum is located on the second floor of the Carpenter Building, which is located in the northwest corner of the Penn State University Park Campus, near the Nittany Lion Shrine. Parking is available at the Nittany Parking Terrace next to the Carpenter Building. The museum is open Monday through Thursday 9:00 AM to 4:00 PM, and 9 AM to 3:00 PM Friday. Hours vary during the summer sessions. Admission is free. The museum shop sells baskets, jewelry, toys, and other crafts from around the world. Guided tours are available when scheduled in advance. Phone: 814-865-3853 or 814-865-2033
Penn State University, Curtin Road, University Park, PA 16802-2507
The museum has eleven galleries, a print study room, 150-seat auditorium, and a garden for large-scale contemporary sculpture. The Palmer Museum is a cultural resource for students, faculty and staff, the local community, and residents of the surrounding Centre Region. The Palmer Museum of Art is located on Curtin Road near the Pasquerilla Spiritual Center-Eisenhower Chapel. Hours are: Tuesday through Saturday, 10 a.m. to 4:30 p.m.
Sunday, noon to 4 p.m. CLOSED Mondays and some holidays. Admission is Free
Earth & Mineral Sciences Museum and Art Gallery
Penn State University, 16 Deike Bldg., Pollock Rd., University Park, PA 16802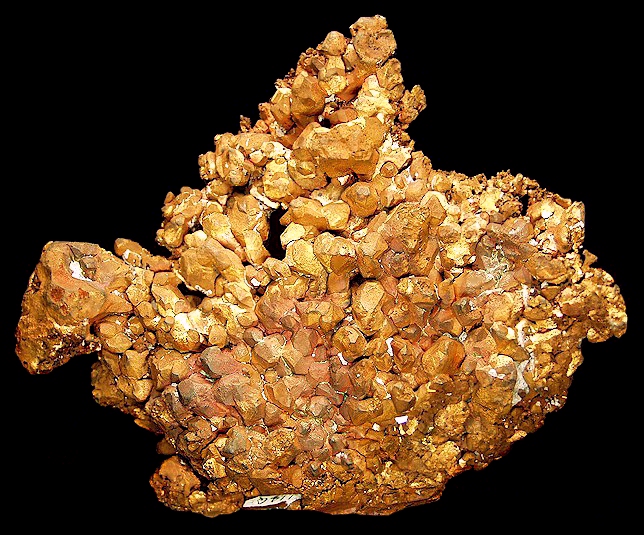 Located at 16 Deike Building, the Earth & Mineral Museum is home to the world's most extensive collection of mineral properties exhibits. It also has the country's most extensive collection of paintings and sculpture depicting mining and related industries Closed weekends and main legal holidays, including the University's Christmas-through-New Year's Day recess. Admission is free. Open: Monday through Friday, 9:30 a.m. to 5 p.m. Or by special appointment. Phone: 814. 865. 6336
The Pennsylvania Military Museum
602 Boalsburg Pike, Boalsburg, PA 16827
The Pennsylvania Military Museum and 28th Infantry Division Shrine occupy 67 acres that includes a military parade grounds, landing zone, and recreation/picnic area.  These are adjacent to the Colonial Village of Boalsburg nestled at the foot of the Tussey Mountain range and within site of historic Mount Nittany.  
Neat Stuff
222 Penns Cave Road, Centre Hall, PA 16828
America's only all-water cavern is 18 miles East of State College. The cavern tour is a guided one-hour tour by motorboat on an underground stream. The farm and wildlife tour is a guided 90-minute motorized tour over 1,500 acres of Penn's Cave forests and fields which have been carefully preserved as a natural habitat for birds, plants, and animals. North American animals, such as deer, elk, wolves, bears, bison, and mustangs are seen, as well as longhorn cattle. Phone: 814.364.1664
Penn State University, 119 Food Science Bldg., University Park, PA 16802
Located on the corner of Bigler and Curtin roads on
the University Park campus, the mission of the Creamery is to support the teaching, research, and outreach programs of the Department of Food Science, to provide quality dairy products to the students in on-campus housing, and to maintain an economically viable retail outlet for dairy products to the University community. Store Hours: Monday - Thursday 7:00 a.m. to 10:00 p.m. 
Friday  7:00 a.m. to 11:00 p.m., Saturday  8:00 a.m. to 11:00 pm., Sunday 9:00 a.m. to 10:00 p.m. Parking is available in the East Deck Parking Garage on Bigler Road located directly behind the Creamery Store and the Food Science Building. Phone: 814.865.7535
Day Trips
Within an hour to an hour and a half drive of State College. Cool places to stop at on the way home.
539 US Route 15 Hwy., Williamsport, PA 17701-0485
The Little League Museum is full of pictures, displays, films and exhibits about the players, equipment, history, rules, the all-around fun of Little League, as well as information on issues facing children today. This combination both entertains and educates visitors. Phone: 570-326-1921

16140 Route 104, Middleburg, PA 17842
Run by Carl and Carolyn Zimmerman, Shade Mountain Winery and Vineyards grows 40 varieties of grapes. The 19th-century barn houses the winemaking facility and gift/wine store. Picnic on the deck overlooking the vineyard. Free daily tastings of their full line of wines. Phone:  570.837.3644
5374 Indian Trail, Spruce Creek, PA 16683
Guided tours rain or shine. JUNE THROUGH AUGUST OPEN DAILY from 10am to 6pm. Phone: 814 632 7578


Brookmere Winery
5369 SR 655, Belleville, PA 17004
Brookmere Winery offers wine tours and tasting, a wine/gift shop, and a beautiful landscape perfect for a picnic. Wine tours by appointment, tastings available 7 days a week during store hours. Hours: Monday through Saturday from 10:00 a.m. to 5:00 p.m. and Sundays from 1:00 p.m. to 4:00 p.m. Phone: 717. 935.5380


Lakemont Park & The Island Waterpark
700 Park Avenue, Altoona, PA 16602
The 8th oldest amusement park in the United States. One of Lakemont's most prized possessions is the world's oldest roller coaster, Leap-the-Dips. Built at the park in 1902 by the E. Joy Morris Company, the historic wooden roller coaster was restored and reopened on Memorial Day 1999. It was named a National Historic Landmark in 1996. PHONE: 1-800-434-8006; (814) 949-PARK

---